22 December 2022
LUCAS on the PROXINNOV village at SEPEM DOUAI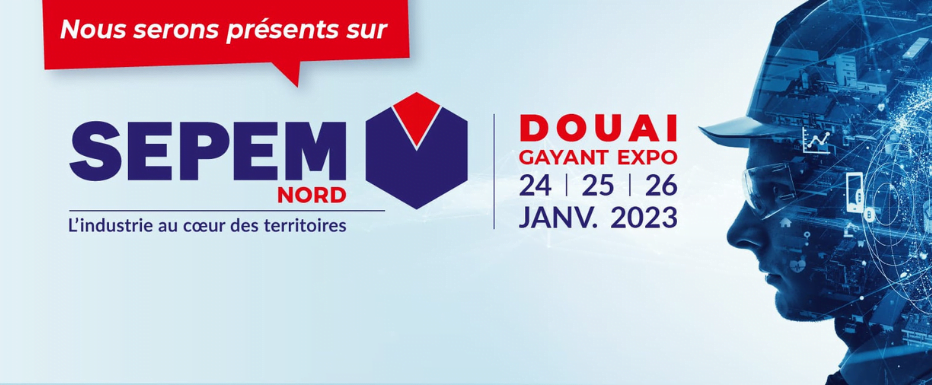 The 9th edition of SEPEM DOUAI will take place from 24 to 26 January 2022 at Gayant Expo. We will have the pleasure to be on the PROXINNOV village with its robot cell, STAND A336/B335 with Cylaos, Quotex, InMasys, Akeros et Proxinnov.
SEPEM Industries brings together 7 trade fairs in different regions around services, equipment, processes and maintenance, to respond to the problems of a factory: production, maintenance, safety, environment, subcontracting… for all industries.
You will find topics such as the implementation of solutions for maintenance 4.0, the monitoring and the state of health of its production tool or the circular economy, a solution for energy saving ?
Topics on which LUCAS can give you further reflections in order to reach your productivity targets.
book an appointment now with Cristina Ferreira, Sales Manager France: cristina.ferreira@lucas-france.com
Informations
SCHEDULES
24 january 2023 :
9h00 – 18h00
25 january 2023 :
9h00 – 18h00
26 january 2023 :
9h00 – 17h00