23 February 2022
One more step towards the automation of our production with our new Laser delivery
We talk about it regularly here and on Linkedin, we are engaged in a long term project to modernise our global operation and automate production at the factory. As a key step in this project, we have recently received our new Mazak Optiplex 4020 Fiber III 10KW 4000 x 2000 laser which will be installed at the beginning of the production line in the coming days.
This laser should enable us to increase the speed of sheet cutting and will be combined with an automated Eazy Compact storage tower. Eventually, the rest of the line will also be automated. Our teams are currently working on complementary solutions: parts conveying, press brake automation, additional storage, finishing, sorting, etc. The final goal is to deploy an automated production line internally right up to the final assembly of the machines.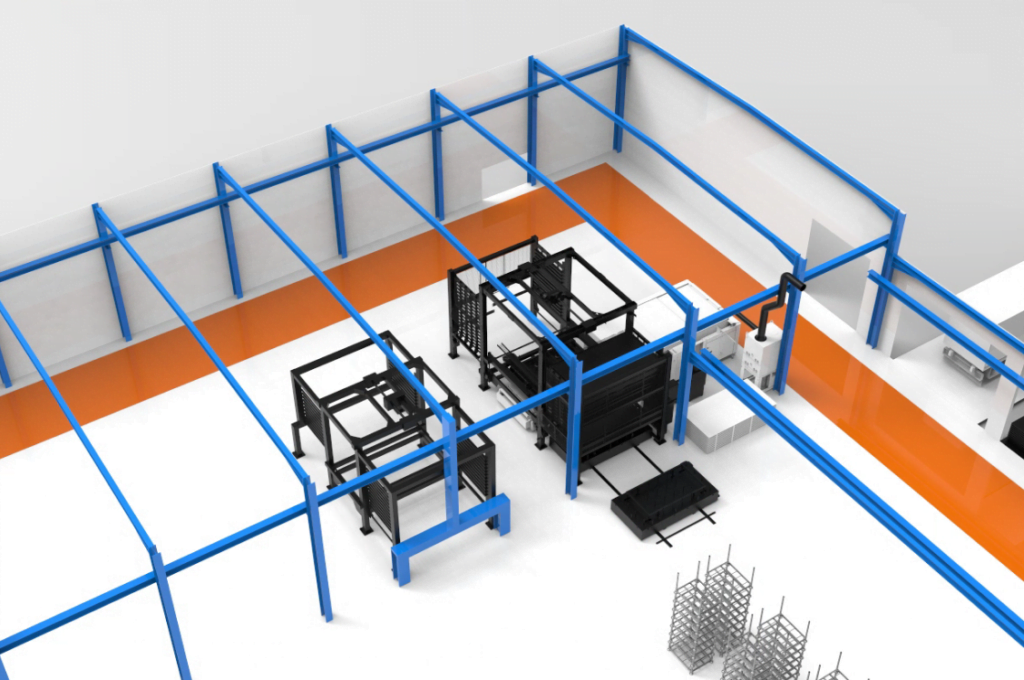 Find more photos of the arrival of the Mazak laser on our Linkedin page.
This project was funded by the government as part of the Recovery Plan