12 January 2022
Our showroom dedicated to linear axis and robot gantries comes to life in Bazas.
This is an ongoing project since the last extension of our premises: the creation of a showroom equipped with machines within our headquarters in Bazas in order to welcome our customers and partners in a more qualitative way.
We are therefore in the process of installing a linear axis on the ground with a 5-metre reach, equipped with its carriage and a Fanuc polyarticulated robot. This axis is the one we use on trade fairs and it will be equipped with different poly robots depending on the needs, projects and partnerships.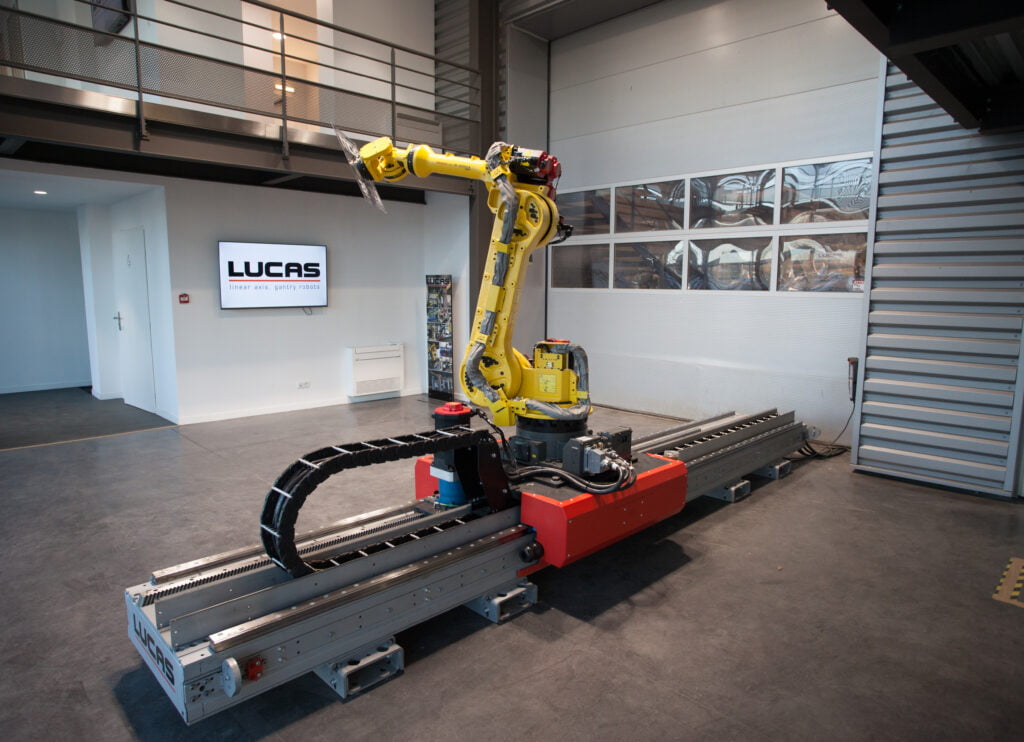 The showroom is also equipped with dynamic display screens, thanks to the Dynamic Screen solution selected after a precise benchmark. This solution allows us to broadcast, for the moment in the offices, information about the company, its news as well as videos of products in action. As part of our modernisation process, this work on our reception areas should enable us to better receive our visitors.